Heart Filled With Sand
2019, Blue Night Jungle, Lyon France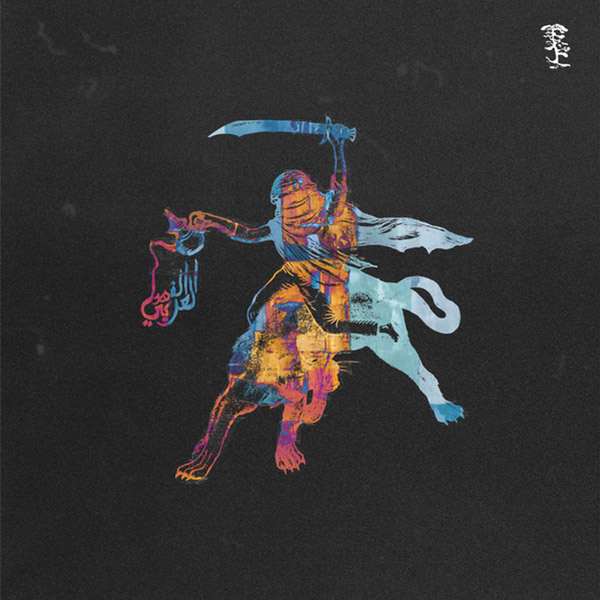 Heart Filled With Sand
2019, Blue Night Jungle, Lyon France
First Arabian Panther EP and Vinyl, on the Lyon based Label : Blue Night Jungle. A very personal EP between war, love and destruction :
Reviews :
« The story of French/Lebanese culture-masher and his Arabian warrior alter ego is one of rebellion against prejudice and ignorance. One of the few artists signed to the first-ever Palestinian techno label, Harara (the Arabic word for 'passion' or 'heat'), the Toulouse-based freedom-through-sound activist is about to make some waves with his debut solo effort for Lyon's « Blue Night Jungle ».
Lifted from the aptly-named Heart Filled With Sand'' EP, the opening track 'Sidon's Legacy' sounds exactly like Tolouse Low Trax and Muslimgauze jamming together around a caravan bonfire. Swords swinging as sufi dancers spin in symbiotic motion, Arabian Panther graces us with a total ripper of a syncopated tune, primed for late-night action and bound to reunite people, from the Salon des Amateurs' habitués to the deprived children of Gazah, in one generously massive sweep. »
 » The fifth release of Lyon's imprint @bluenightjungle welcomes a powerfully rising artist that have been close to the label for a long time now. Operating a wild blend between his Lebanese origins and influences and his love for slow tempo and heavy EBM tracks, @arabianpanther is a promising producer of the newcoming french electronic scene, assuming a dark anonymousness behind a keffiyeh he never leaves. He delivers here 4 strong tunes inspired by traditional arabic music, the love of Middle-eastern cultures and the necessity of empowering women over there. « Heart Filled With Sand » is his very first EP to be released.